Incidental Authorization Policy Notice
Important Notice Regarding Incidental Holds At check-in, you will be asked to provide a method of payment for your guest rooms. In addition, for each day during your reservation a $50 incidental "hold" authorization will be placed on your card (if paying by card) or if by cash, added to your payment total. For card payments, the incidental hold will be released about 3-5 days after checkout. If paying with cash, these incidental funds will be refunded at checkout at the front desk. Examples of incidentals include but are not limited to: Room Service Room charge payments for services at businesses within the hotel (such as the restaurant) Use of items in the mini bar (if your room has one) Purchases at the hotel convenience store For more information about this policy, contact the Marriott at +1 (918) 493-7000.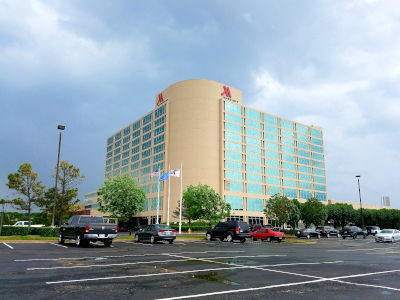 The Southern Hills Marriott Hotel Tulsa, OK
For the premiere of Tails & Tornadoes Fur Con, we're excited to announce that we'll be at the luxurious Marriott Tulsa Southern Hills Hotel! It's a beautiful, newly-renovated hotel with over 300 rooms, lots of space to grow into, and over 40,000 square feet of function space!
Address:
Marriott Southern Hills
1902 East 71st Street
Tulsa, Oklahoma 74136 USA
Main Hotel Phone Number:
Tel: +1 (918) 493-7000